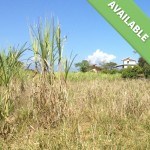 Share For Sale – Share includes 1000sq meter LOT and access to 700 acres (Available)
Share Description:
1000 square meter lot
10×10 vegetable garden
Additional 1000 square meter lot to be used as small barn (if you keep your own livestock, chickens, etc.)
By purchasing a share in Rancho Amigos, you have access to over 700 acres (300 hectares) of beautiful, untouched land around us. Enjoy hiking, fishing, kayaking, etc… there's an unlimited amount of things to do here. As a member of Rancho ∞ Amigos, your share means 100% ownership which nobody can take away from you. Please see our FAQ section for more details on ownership questions.
Share Price:
Please call or email for cost of shares. You will be surprised at how inexpensive it is to own a piece of land here. You definitely can't find this deal anywhere near or in Puerto Vallarta!!!